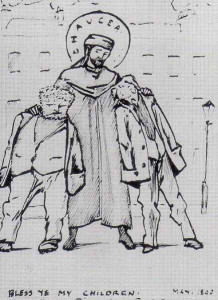 Whilst fully admitting it feels as if I left both my legs somewhere in Greenwich, this weekend's Curiocity Pre-Raphaelite Pilgrimage was a great (and exhausting, oh good God, exhausting) way to spend a Saturday.
Beginning at Southwark at The George Inn, an original coaching inn close to the site where Chaucer's Canterbury pilgrims would have set off, we embarked on a thirteen mile trek to William Morris' Red House in Bexleyheath, an 'escape from the city' taking in the green spaces and lesser-travelled highways of the London Morris would have known.
Coffee in hand, we were packed off with a retelling of The Wife of Bath and the encouragement to tell stories and mingle along the way.
In th' olde dayes of the Kyng Arthour,
Of which that Britons speken greet honour,
Al was this land fulfild of fayerye.
The elf-queene, with hir joly compaignye,
Daunced ful ofte in many a grene mede.
This was the olde opinion, as I rede;
I speke of manye hundred yeres ago.
But now kan no man se none elves mo
We wended our way across the city, thanks to chips and cider, a lot of laughter, and some wonderful sights on the way: the grave of Christopher Marlowe in Deptford (topped with a fresh-cut red rose), storytelling in the Queen's Orchard following a sudden rainstorm, and seeing the brown guts of the Thames bared at low tide, where the mudlarks and toshers would once have rooted for valuables – the modernity Morris sought to flee, and the history that made up the landscape of his imagination.
(This got me thinking. An equivalent Rossetti pilgrimage might involve a nocturnal wander through Chelsea, the ransacking of a Whitechapel antique shop, and a good cry on the floor. Another Saturday, perhaps.)
Back at Red House in time for folk music and a further dose of cider, we had our polaroids taken by the front door as proof of survival. Yes, we all brought wombats. We are serious scholars.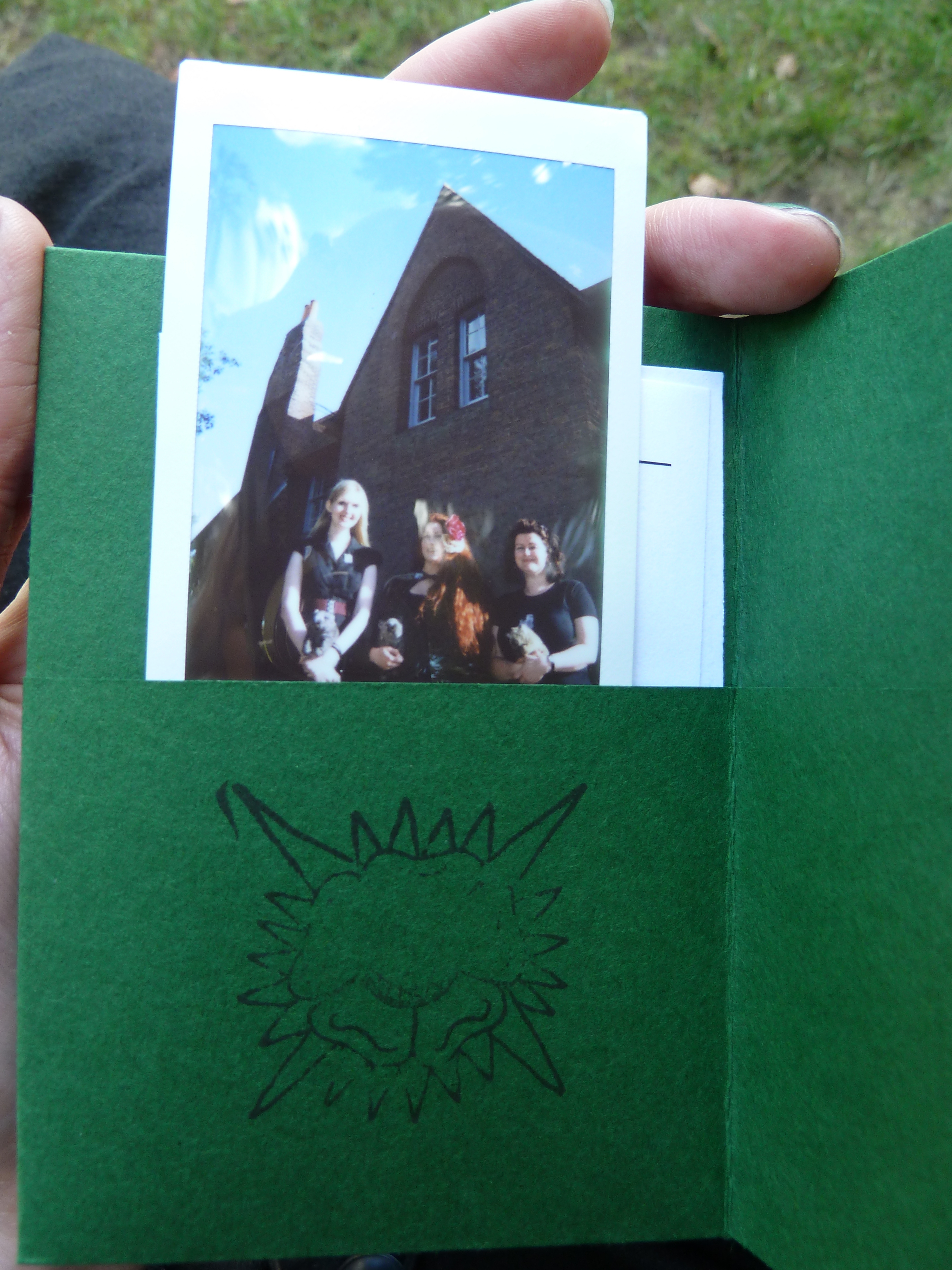 At the same time, across London, 300 people were arrested at an EDL rally. We were reminded that for every person generating cruelty and ugliness there is more than one devoted to beauty and equality.
"All we true people must make up our minds – if we don't see – to feel each other – & never let go. Else the wicked ones will have it all their way." – John Ruskin
Seeing those newly-uncovered murals for the first time was as exciting as we knew it would be. There's what could well be Morris' first repeating floral pattern, as well as two wombats (verified by John Simon, author of Rossetti's Wombat and world authority on that most noble of marsupials) snuggled up at a wedding feast. To think, someone covered it all in white emulsion on purpose.
"I am too blind and sick to know what I am about," wrote Lizzie Siddal, working on something within the house. Seeing these collaborative works in the flesh, you really feel what a joint effort the place was, and though, as our guide said, the wildly clashing patterns give the impression that the artists were cheerfully tonguing LSD, the excitement and the love of the time shines through.
"You realise they were all in their early twenties when they did this?" grinned the lovely lady who served us tea. "Sickening, isn't it?"
Many thanks to Red House and the people at Curiocity for creating such a challenging and enjoyable day out.