I'm surfacing for a brief moment as I haven't blogged properly for yonks, and with Pseudotooth coming out next month I need to make it look like I'm alive.
Those who know me are well aware of my weakness for Beautiful Tragic Dead Boys. This means I frequently get gifts of antique photographs to hang on my wall where I can imagine the anonymous subjects were thwarted poets who died at sea. We all have our preferences.
Rejoice: I have a new Beautiful Tragic Dead Boy. Nils Asther was beamed down to earth in 1897 by the same aliens who gave us David Bowie. He grabbed my attention a few weeks ago for being the dead spit of my Az from Beauty Secrets of The Martyrs. I had in mind an androgynous silent film star look for Az, and Nils' dark, unearthly prettiness, though rather too tall, is precisely how Az materialised in my head, stealing my silverware and hijacking the neighbours' wifi.

Thank you, Outer Space, for loaning us your bisexual cheekbony creatures.
So I've been watching as many Asther films as I can find. Mostly, he was the romantic bad boy, which he hated, but there are a few surprising films. Himmelskibet (A Trip To Mars) featuring a twenty-one-year-old, rather skinny Nils as a citizen of Mars, which is probably where he came from in the first place. While lacking the whimsy of Georges Méliès' 1902 A Trip To The Moon, A Trip To Mars – made in 1918 – has a certain Pre-Raphaelite flavour that caught my eye.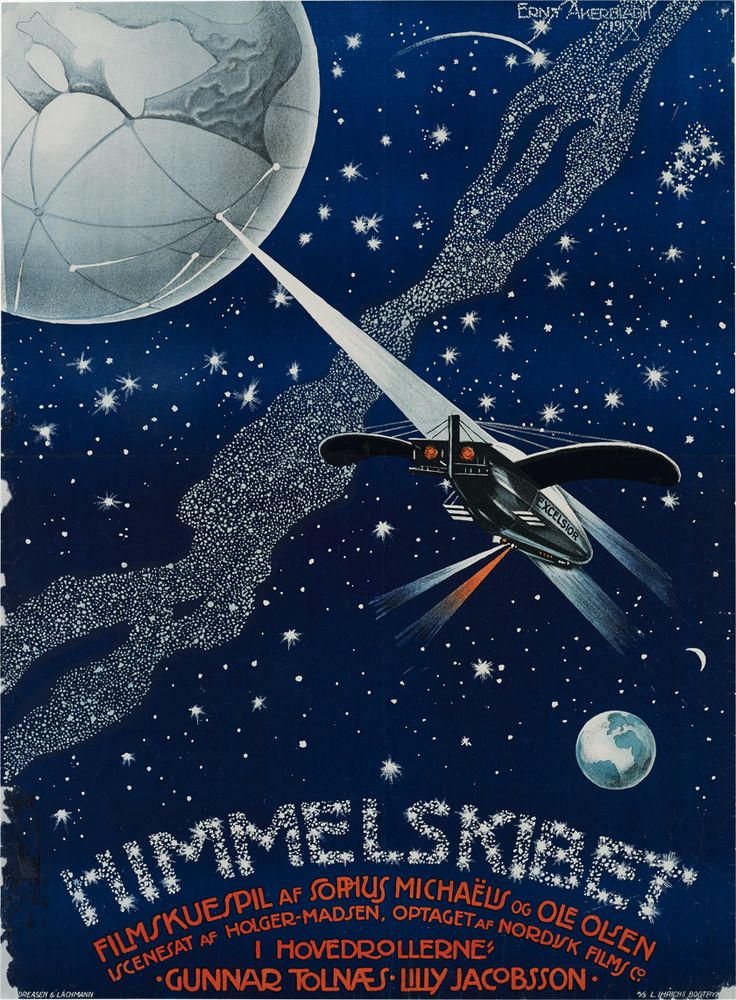 As unlikely as it may seem, the Pre-Raphaelite link to sci-fi is something that keeps popping up. (See the Pre-Raphaelite Sisterhood post on Princess Leia for some hair-talk.) Although the Pre-Raphaelite Brotherhood were, by definition, interested in the naturalistic style of art before Raphael, they still interacted with the issues of their own Victorian age through a lens of medievalism and myth. Science, okay, not so much – Rossetti, famously, had no idea if the sun revolved around the Earth or vice versa, and argued it was unimportant anyway – but later disciples of the PRB did dip their toes into the world of modern technology. This 1910 Eleanor Fortescue-Brickdale painting of an angel guarding a biplane has always fascinated me…

There's something odd about watching a film about space exploration made during the First World War. And there's a yearning quality to A Trip To Mars. While the Earth is tearing itself apart, Mars turns out to be populated by peace-loving vegetarians. We get to watch a rocket full of uniformed Earthmen barging onto the peaceful planet where everyone floats around like Grecian deities. It's as if Man has found Eden again, and another way to ruin it all.
Are the Earthmen ready for the Martians' message of peace and love, or will they give in to the temptation to hurl grenades for no good reason? Here's their chance to go back in time and halt things before they go wrong – something the Pre-Raphaelite Brotherhood were deeply concerned with.
Here are a few of my favourite rather Pre-Raphaelite moments. You can watch the whole film here.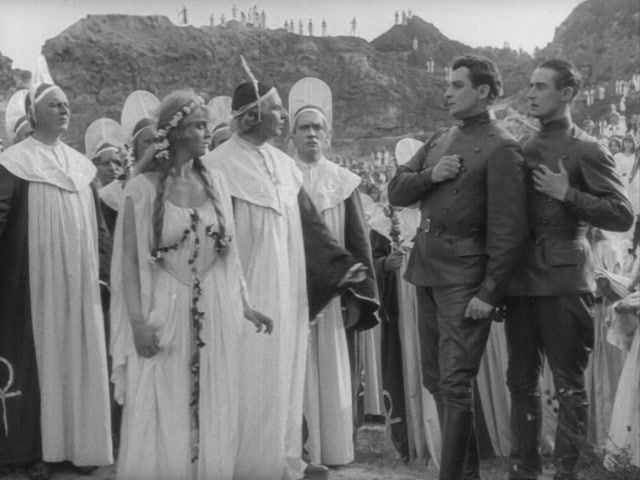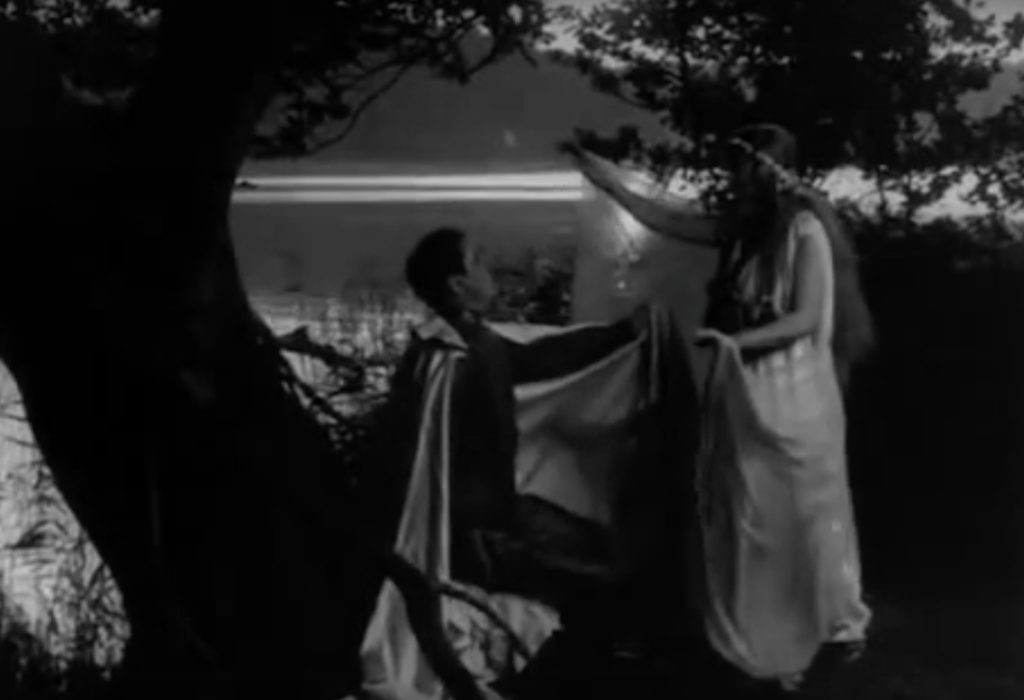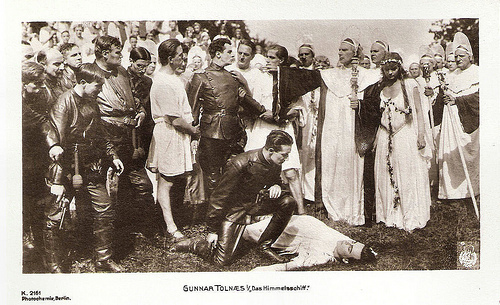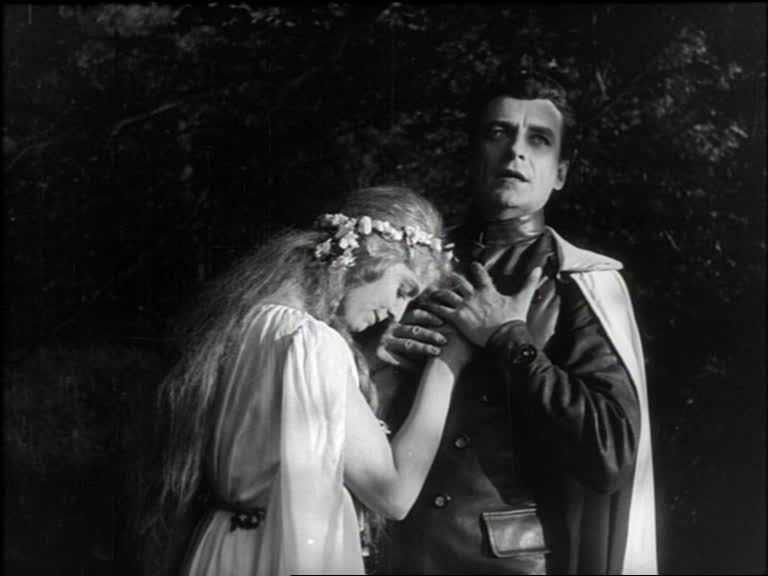 And finally, a spaceship decked in flowers. Just because.