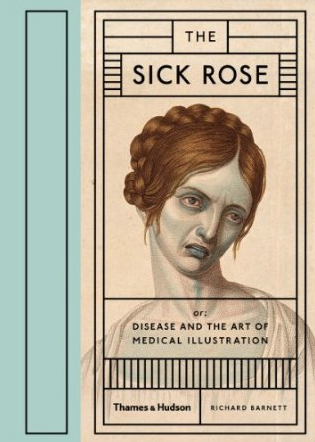 The Sick Rose: Or; Disease and the Art of Medical Illustration
O Rose thou art sick. 
The invisible worm, 
That flies in the night 
In the howling storm: 
Has found out thy bed
Of crimson joy:
And his dark secret love
Does thy life destroy.
– William Blake
In a pub a few weeks ago, a doctor friend was telling me about his first autopsy. What stayed with him, he said, was how the surface brutality of the act was accompanied by a strange, palpable tenderness as the assembled students protected the face of the deceased, keeping it clean and untouched. I thought of this when reading Dr Richard Barnett's new book, The Sick Rose, 'a visual tour through disease in an age before colour photography'. These painstakingly detailed images, so much more intimate than a quick photo session for The Lancet, take on the task of showing human bodies at their most vulnerable while also communicating something of the subject's soul. Even affirming it, in the face of what was – at least then – helpless suffering.
In case it comes as a shock, I love the history of medicine. Being a) a medical oddity myself, and b) from a family of doctors who refused to censor their conversation at the dinner table, I'm always up for a chat about the experimental origins of rhinoplasty or how best to suspend a foetus in lucite. I've been looking forward to this book for months, especially as I went on a London gin tour with Dr Barnett a couple of years ago, and if it weren't for him, I wouldn't have known about the 18th century gin-dispensing cat. That's the kind of thing I need to know.
And have I mentioned the contents of my living room?
I was always going to love The Sick Rose. Physically, it's gorgeous. A heavy, tactile hardback. Even the endpapers are smallpox, and the clinical, geometric cover design contrasts sharply with a portrait of a wasted young Veronese woman, blue with cholera. Thought has gone into the aesthetic, and it doesn't go down any of the obvious ghoulish routes, making the reader uneasy from the off. Is this art or science? Is there a line dividing the two?
That's what I like about the book. It's unflinching but compassionate. The images of sores, growths, pestilence, and dissection are shocking without being childish. You're invited to look into these faces and wonder who they belonged to. One particularly moving page features a baby wizened with syphilis, staring past the reader with ancient eyes.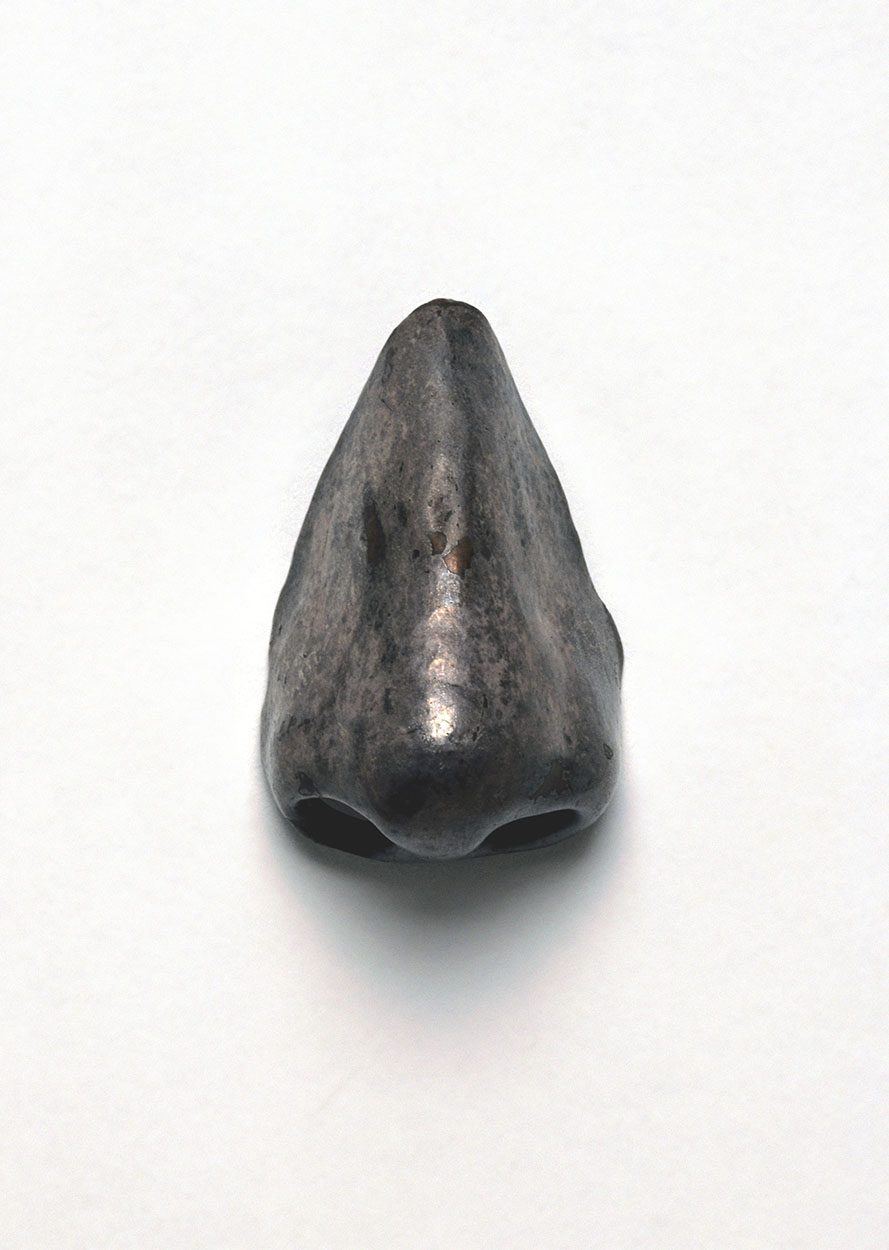 And then there's the human ingenuity. Silver noses for patients disfigured by venereal disease, or beautiful art nouveau posters warning against 'the white death', a poetic and oddly desirable pseudonym for TB. Even my Uncle Thomas Holloway makes an appearance, with his delicate ceramic pots of useless ointment, bearing the image of Britannia and her shield. Disease and death are inseparable from the human condition, so it's natural we should turn to art for expression and protection.
These symbolic gestures are not always comforting. For medieval physicians, leprosy was a sign of moral degradation, and the rituals that followed are disturbing. Barnett writes: "[Leprosy was] not only a disease but also a metaphor for the frail state of the human soul, portending the foulness of the grave and the agonies of purgatory. Some Catholic communities developed ceremonies in which lepers were declared symbolically dead, excluded from communal Christian life, even made to lie in a grave while a priest recited a burial mass".
Compassionate. One can't help but look at the recent cultural resurgence of zombies and feel queasy. Can such things only appeal to us when we're comfortably removed from the possibility of actual living death? And what does it say about us?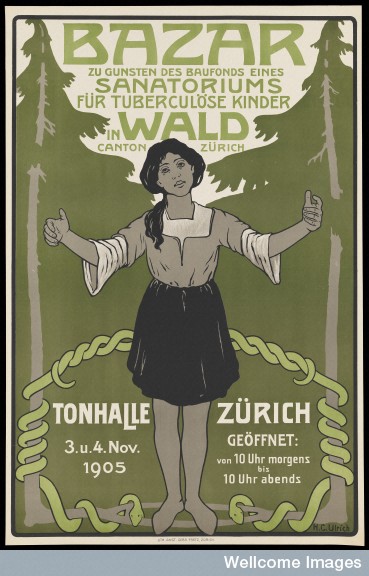 Philosophical reflections aside, the most unsettling thing I learned while researching The Sick Rose was that the makers of the game series BioShock based the faces of the splicers (drug-crazed mindless killers, if you haven't played) directly on those of disfigured WW1 servicemen. There's an essay on it here by Suzannah Biernoff – upsetting reading, and something I'm astonished isn't more widely known. BioShock is one of my favourite shoot-em-ups, but I'd never made the mental link until Biernoff pointed it out. These 'points of contact and dissonance' between art, entertainment, and anatomy too often tread the problematic line of appropriation. It needs examining, and The Sick Rose is refreshingly mindful of this.
In short, I'm recommending the book to everyone. It's beautiful and emotionally-engaging. All the while the ravages of disease and cultural ideas of monstrosity go hand in hand, thoughtful books like The Sick Rose are still very much needed. It's natural to be fascinated by the blood and horror of the past, but it's important to temper that fascination with the humanity of the subject. We mustn't forget how relatively fortunate we are today.