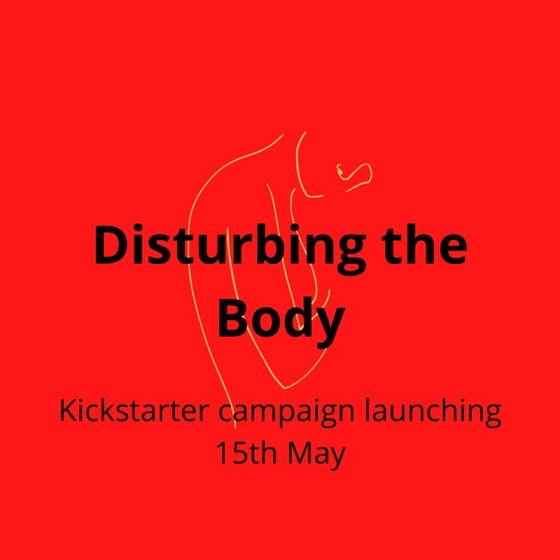 Following the success of Disturbing the Beast, a collection of weird fiction stories by some of the best women writers in the UK, indie publisher Boudicca Press are crowdfunding for a new anthology of speculative memoir centred around experiences of mis-behaving bodies, from women and those who identify as women in the UK. The Kickstarter will launch on 15th May and they seek to raise £2300 to print the books, pay all the authors, editors, designers and book makers involved in the project.
The crowd funding campaign comes at a time when many businesses, bookshops and independent publishers are striving to survive the wide reaching effects of Covid-19. Boudicca Press hope that this campaign will ensure the fruition of a much deserving anthology and the fair pay of all involved.
The new anthology, Disturbing the Body, came to fruition when Verity Holloway, author of Pseudotooth, Beauty Secrets of the Martyrs and The Mighty Healer, approached Boudicca Press with a unique idea that she felt needed to be heard. Verity started writing about her perception of pain in intensive care following her experience with open-heart surgery. Tanked up on morphine, Verity met a lot of people who turned out not to be real, time was warped and she felt that the sense of her body completely changed. After speaking with Georgina Bruce of This House of Wounds and Louise Kenward, an artist and writer with a background in the NHS, working as a psychologist and psychotherapist, she discovered that they had all written creative non-fiction pieces in response to their unnerving experiences with their bodies. Verity says "It's world changing, isn't it, when your body goes out from under you? You see everything from a strange angle."
Disturbing the Body explores body-horror themed creative nonfiction from women and those who identify as women of all ages in the UK. Body themes range from experiences with major operations, dealing with cancer, childbirth, chronic illness, disability, or any moment where a woman can feel powerless and out of the ordinary against her own body. Submissions were obtained through an open submission period, with Verity Holloway and Louise Kenward contributing their speculative memoirs stories.
The Kickstarter campaign to raise £2300 to fund the anthology will launch on Friday 15th May 2020 at 8am until Friday 12th June 2020 midnight. The book will be published by Boudicca Press in October 2020.