I translated Nils Asther's autobiography from Swedish so you don't have to.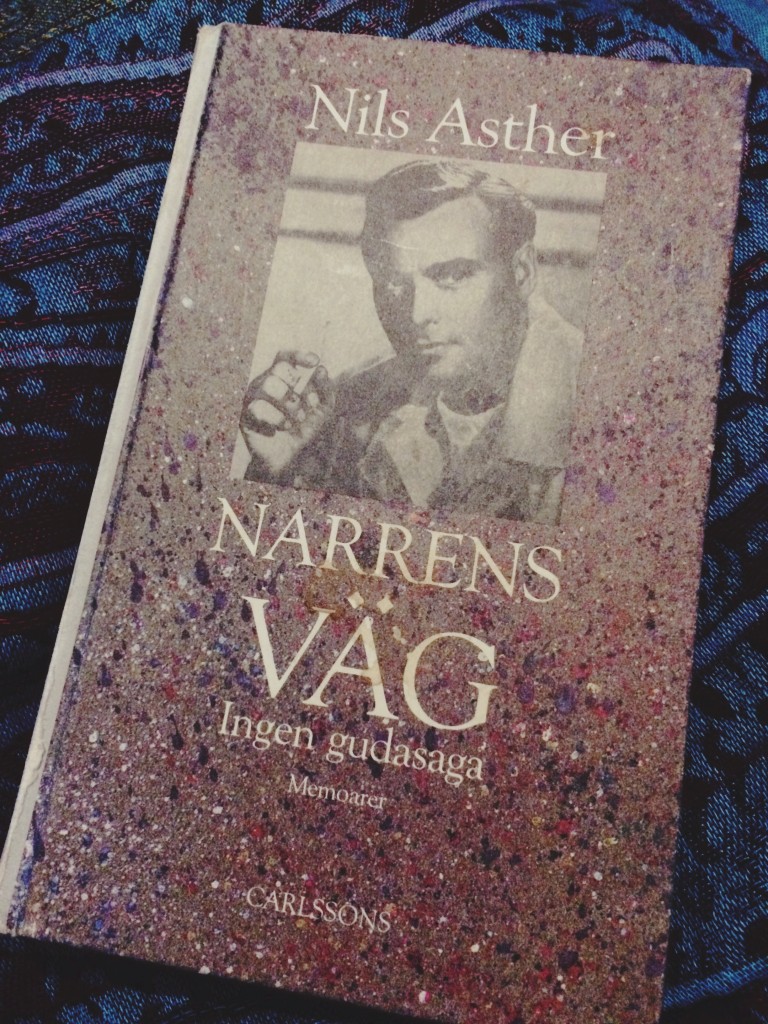 Why, Verity? Why?
Because I love a gorgeous tragic dead boy, and people who've read it say it's a car crash from start to finish.
How?
I can't read Swedish. But I downloaded a translation app and know a couple of Swedes who helped me when Swedish idioms came out garbled and hilarious. The majority of the book was perfectly readable, even when I needed to make some leaps of logic to complete sentences.
And yes, it's a scream from beginning to end.
Who?
Nils Asther is probably best known for his titular role in Frank Capra's The Bitter Tea of General Yen. He had a long career, stretching from the First World War up to the 1960s, though his talent was mainly wasted on flimsy romantic roles. "I quit because I couldn't stand making those 'pretty boys' films in uniform any more," as he put it. His Swedish accent made him difficult to cast when the talkies came along, but his unusual beauty meant he stayed in demand for a long time, despite his open disdain for the film industry. Women were wild about him. Men, too. One male fan left the actor a fabulously expensive ring in his Will, a posthumous declaration of desire.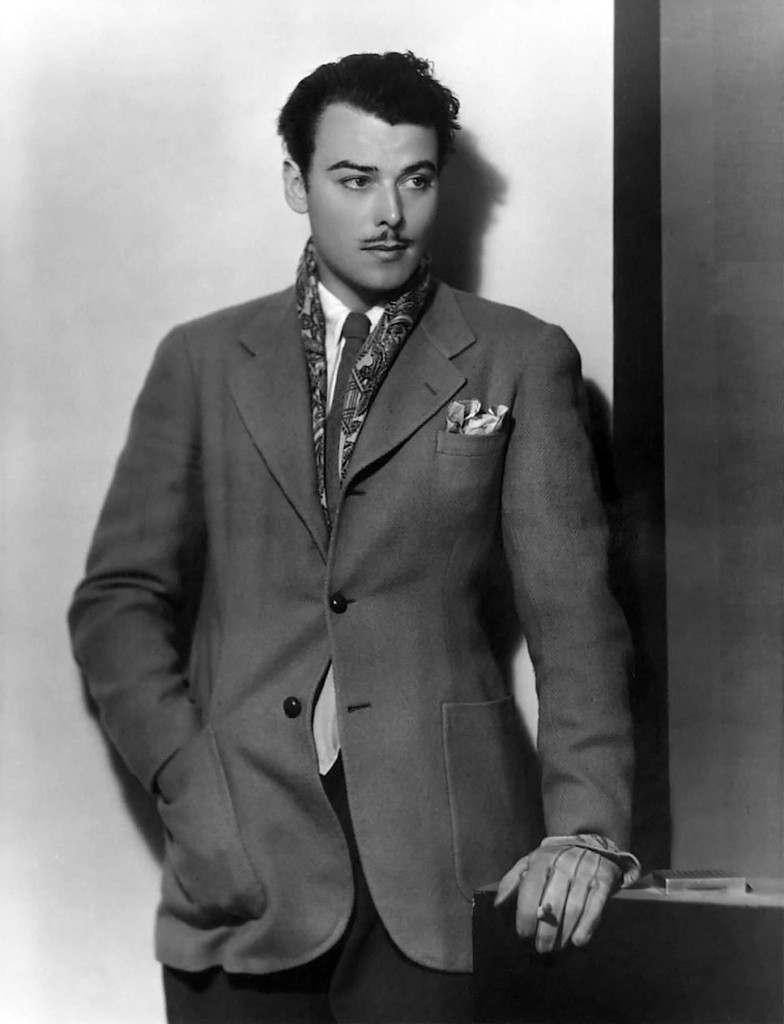 I mean, it's little wonder.
Hollywood marketed Nils as a mysterious Scandinavian, an intellectual, an adventurer, and friend of Lenin for some reason. But in his memoirs, Narrens Väg (meaning 'The Fool's Way'), Nils looks back at the truth of his life (and I'm using 'truth' very loosely here) with bitterness, hilarity, and a ridiculously long list of lovers. How he found time for filming is beyond me.
Anyway, I thought it would be fun for other silent film fans if I summarised the fun bits in English.
Strap In, This Is Going To Get Bumpy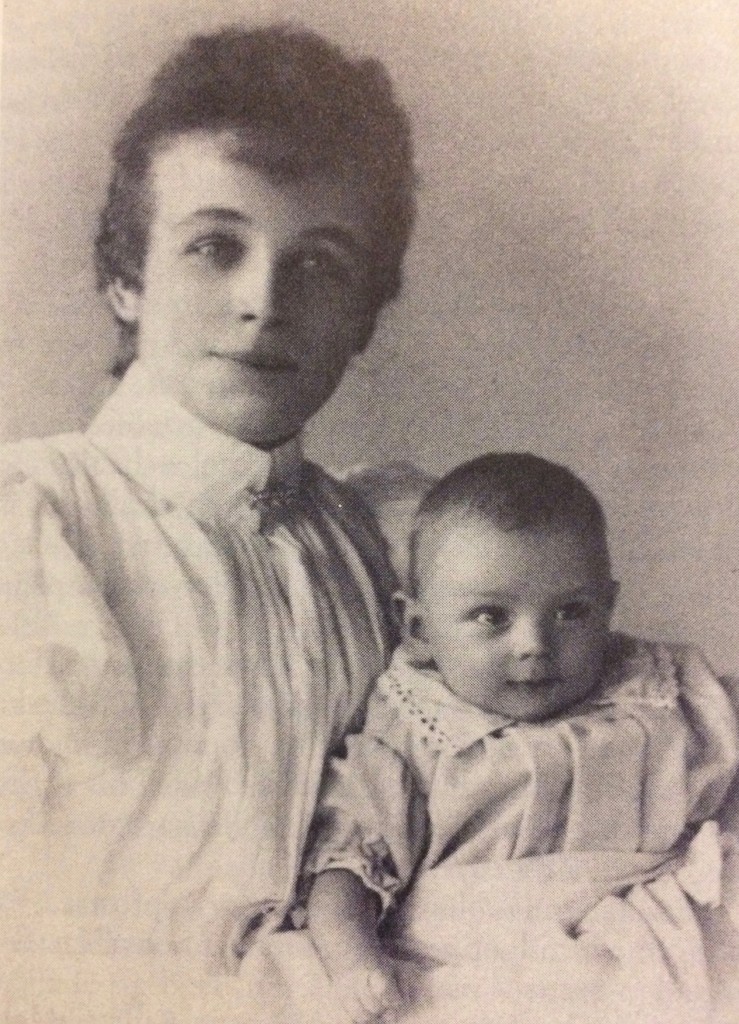 Once upon a time in Denmark, on a cold and dreary day in 1897, a boy was born to parents unknown. The child spent his first few months in a notorious orphanage until he was adopted by a beautiful, melancholy Swedish lady and her wicked husband who took him home to their big house in Malmö.
Or not. Once upon a time, a boy was born to Hilda and Anton, one-time lovers who had grown to despise each other. To conceal her shame, Hilda gave birth in Denmark and left her son in an orphanage temporarily to give her and Anton time to arrange a 'colossal' wedding that neither of them wanted.
They didn't tell their son any of this. That would have taken the fun out of the next eighty years.
Despite his timid, bookish demeanour, little Nils Anton Alfide Asther was branded The Bad Child from the start. His elder half brother, Gunnar, was favoured in all things, and Nils and Hilda were largely left to their own devices, eating alone, vacationing alone, and trying to smile when Anton's business partners came over, boasting about their money and their mistresses.
It seems everyone knew Nils' shameful origins except him. The parish priest harboured a special dislike for the boy, making Sundays an ordeal he would later turn into gruesome art. (I'll be sharing this painting later. It's… something.)
Anton and Hilda's marriage was poison. Neighbours whispered about the couple's wedding night, when Hilda was seen trying to hurl herself out of a window. Relatives were concerned when she named her baby boy after her brother who brought shame on the family for sleeping with a maid. Hilda's father beat the teen so badly – in front of the other children – he later killed himself.
So far, so horrifying.
Nils recounts his early memories like a series of battles. As a small boy, he walked in on his father violently assaulting his mother. She proceeded to use Nils as a human shield, which cemented in Anton's paranoid brain that his wife and youngest son were in cahoots against him. Another night, Nils and Hilda barricaded themselves into a bedroom while Anton beat on the door with a gun.
It sounds like a melodrama from the silent films. And yes, Nils is probably embellishing. But decades before writing his memoirs, Nils gave interviews in Hollywood telling of how his main memories of Sweden were his mother crying alone in large rooms, and of being stunned when strangers treated them with kindness. The little details, like hardly daring to breathe when a certain floorboard creaked, ring true for survivors of abuse. After leaving Sweden, Nils never spoke to his father or half-brother again.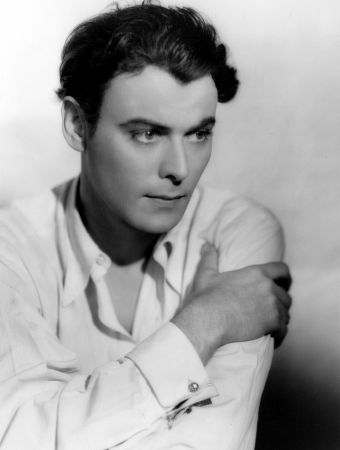 The domestic power-balance changed when Nils hit his teens. He shot past six foot, way above his father, and the physical difference made him realise he wouldn't always be under Anton's tyranny. Hollywood would later work hard to promote the shy, romantic teenage Nils over the self that emerged during this period, the one who was breaking windows and discovering boys.
Expulsion Number One – The Pekinese
We all had that one teacher we wanted to murder. For Nils, this was The Pekinese, a history teacher nicknamed for his unfortunate face and love of 'biting' boys with his cane. Nils liked the concept of history, but couldn't absorb the names-and-dates nuts and bolts. It didn't matter how hard Nils worked, The Pekinese just wouldn't give him a break. His feelings for his teacher festered away along with the helplessness and frustration of his home life, evolving into a slightly manic hatred that would rear up again and again in later life.
One day in class, Nils was caught playing with a knife. That wasn't a problem – all boys had knives – but he was using his to carve a willy into his desk. Inspecting the damage, The Pekinese discovered Nils' cartoons – which, admittedly, were quite good – all depicting the teacher as an angry lapdog.
He was up against the board with his pants down in no time. The Pekinese got out his cane and delivered several sharp whacks. Refusing to show any pain, Nils waited until the final blow to peep over his shoulder: "Was that nice?"
The boys howled with laughter. Nils was mad with adrenaline. When this got back to Anton, he might actually die of rage. However, the headmaster showed a frustrating amount of leniency. You're a smart boy, usually so well-behaved, you're about to begin your leaving exams, etc, etc. He didn't want to suspend him for something so silly as graffiti and cheek.
So Nils sawed two legs off The Pekinese's chair and gave him concussion, just to make sure.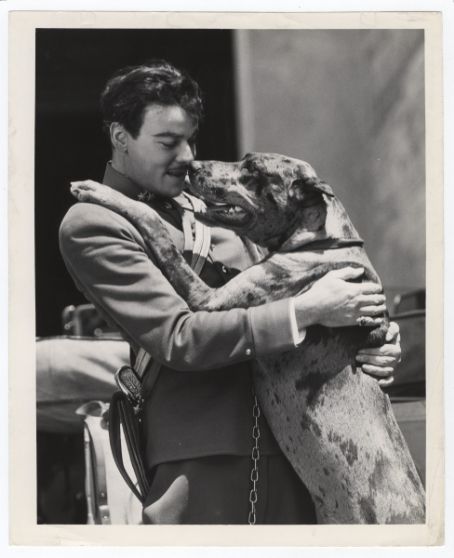 Expulsion Number Two – This Time, It's Musical
When the yelling died down, Nils was sent away to the Spyken school in Lund. The school still exists and is probably lovely, but in the early 1900s, 'The Spyk' was where rich men sent their ill-behaved children when no one else would put up with them.
Things went well for a while. It was a relief to be away from home, even though he worried about Hilda being alone with Anton. But when a new PE teacher turned up – a short man with a chinstrap beard and dandy pretentions – that manic hatred boiled up again. The poor guy was doomed.
The gym was in the basement, and the boys had to file down a steep flight of stairs to get there. There was always plenty of larking about on the way, but one day Mr Chinstrap told them all to shut up and get in line. A strange compulsion seized Nils. It would be so much more fun to boot him down the stairs.
While the teacher lay clutching his broken ribs, Nils stood at the top of the stairs singing 'Liten Karin', a cheery Swedish folk song about a king who puts a maid into a barrel full of spikes and rolls her around until she dies.
Eesh.
Have A Screaming Match With Your Vicar In The Gym, Why Not
When you have a demon child on the premises, the only option is to call a priest.
Anton Asther stormed into the school, "roaring like a lion". The headmaster called the family's priest (the one who thought Nils was the physical manifestation of sin) and although the cleric's presence stopped Anton from murdering his son, it was a life-changingly bad idea.
Most of Nils Asther's memoir is about life-changingly bad ideas, honestly.
So they're locked in a room together, just yelling at each other. Father Soandso attempted reason; words to the effect of "Why did you break your teacher's bones again, you utter lunatic?" Nils stuck to his guns with a litany of "You lie, priest bastard!", which is a great response to just about anything. This went back and forth until the priest gave up any pretence of Christian compassion or priestly discretion:
"How I wish my friend Anton had never let that woman persuade him into adopting you. We have reason to believe that you are the son of a whore and an adulterer in Copenhagen."
Oh.
Now, if you'd just been told you were adopted, wouldn't you go to your parents and maybe… ask them?
Or would you rather burst out of the room, grab your things and get the train to Stockholm without saying a word to anyone?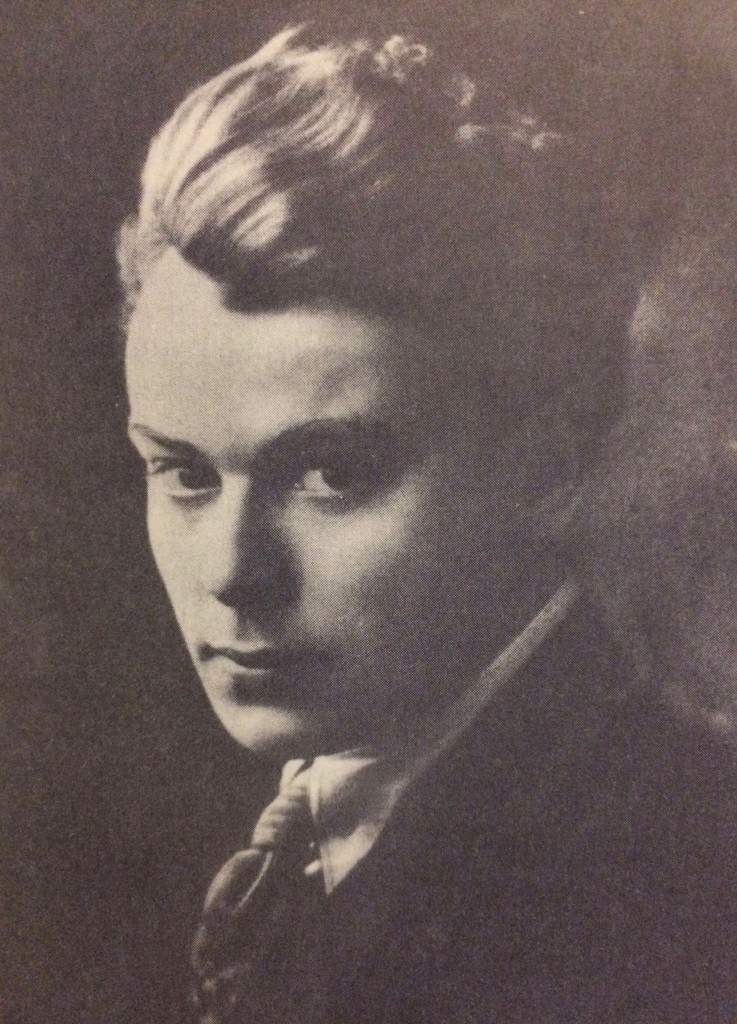 That's the spirit!
There was a little bit of reasoning behind this move. Not much. But a bit. To summarise:
I am not related to awful Anton.
I am also not related to my beautiful, sad mother.
But she probably doesn't love me either.
So I'm going to become an artist.
Anton will hate that.
This all turned out to be another life-changingly bad idea.
What do artists do all day? Well, they hang around in cafes looking interesting. In Stockholm, Nils found a floor to sleep on and an old school friend to hang out with. The pair became a regular fixture of murky city nightlife. One evening, going out to eat, the teenagers were approached by man with gigantic hands and even bigger feet. The boys must join him for dinner, he said, definitely not leering. Had Nils ever thought about acting? Did he like films?
Nils had never seen a film. He certainly didn't know he was talking to Mauritz Stiller, the man who discovered Greta Garbo. According to Anton Asther, actors were degenerate idiots who disgraced their families and died penniless.
So yes. Yes, he was interested…
TBC. Read part II here.