Hello. Long time no post.
I'll be on a panel at MCM London ComicCon tomorrow – Saturday the 29th – talking about horror and dark fantasy with Jason Arnopp and Alison Littlewood. We'll be on the Silver stage at 12pm. I'll then be on the SolarStorm podcast talking about my upcoming novel Pseudotooth. After that, I'll be knee deep in Star Wars merch, so say come and say hello while you can.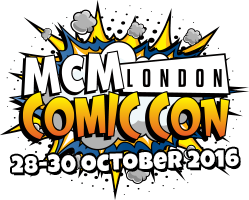 Only a few more days until the general release of The Mighty Healer. All being well, there'll be a launch evening at Holloway College itself on the 14th of November, where I'll be signing books and lurking at the bar. More details as they're finalised.
Whew.