It's Charlotte Brontë's 198th birthday today, and happily I found myself in Yorkshire.
I've always been excited to see the land that shaped the Brontës' imagination; the foundations of Gondal and Angria, and the Parsonage where they lived, worked, and died, particularly as the North is so strikingly different to my own flat East Anglia.
As my Lancastrian boyfriend noted: "That inclining green structure over there… we call that a hill."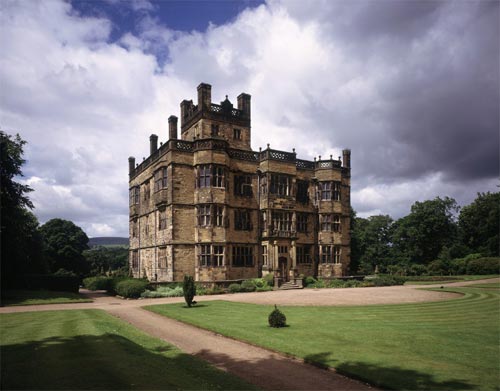 The previous week, we went to the Jacobean Gawthorpe Hall in Lancashire's Padiham, where Charlotte Brontë paid two awkward visits to Sir James Kay-Shuttleworth in the 1850s. Sir James fancied himself a budding writer, and the green couch where Charlotte withstood her host's overpowering enthusiasm is still on display.
Charlotte found the attentions of Sir James and his wife "painful and trying". The couple tried to coax her down to London for the Season, but Charlotte's nervousness and dread of being patronised meant she never fully warmed to the couple, despite their real admiration for her radical writing.
The Parsonage at Haworth
With a water supply contaminated by corpses, open sewers, and no 'night soil' men to deal with the animal waste in the streets, it's little wonder that the average life expectancy in Haworth during the Brontës' lifetimes was just 25.8 years. Nowadays, it's a pretty little town with a winding road providing a steady influx of tourists. It's the end of a long rainy winter here, and the heather was flowering and the lambs trotting about in the Easter sunshine. Not remotely Wuthering, but totally lovely.
As it was Charlotte's birthday, we were lucky enough to be invited into the collections room not normally open to the public. There we were shown some of the museum's treasures, including one of Charlotte and Branwell's handmade miniature books, so tiny it would fit in the hands of their toy soldiers. There was Branwell's well-loved copy of Byron's Childe Harold's Pilgrimage, a small-print volume with no publishing information, suggesting it was a 'pirate' copy. Most touching of all was one of the last letters Anne composed before her death, written in a delicate 'crossed' pattern to save paper. In it she talks about her desire to survive tuberculosis for the sake of her father, who had already weathered the loss of so many children.
Excitingly, we also got within breathing distance of a rare first edition of their Brontës' 1846 collection of poems, published under their androgynous pseudonyms, Currer, Ellis and Acton Bell. The sisters paid the publishers' bills, and sold a mere two copies. So if you're ever feeling down about your own chapbook, take heart. The copy in the Parsonage collection room was gifted by the sisters to a favourite author, and includes a rather apologetic letter in which they detail its failure to fly off the shelves.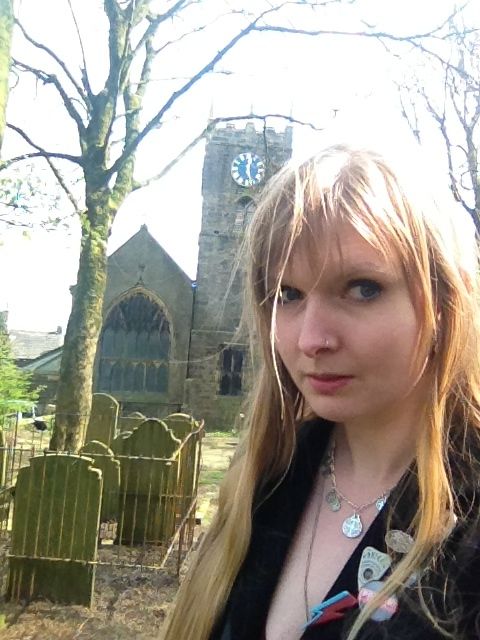 The house itself is unexpectedly small. I think that's a function of decades of Brontë film adaptations set in sprawling Gothic estates, but when you take into account the width of women's skirts during the 1840s, it's easy to imagine the family having to shuffle about under each other's feet, and the emotional closeness such proximity would generate.
Charlotte described Emily as "a solitude-loving raven, no gentle dove", and her presence in the house was less palpable than her sisters'. Emily's written work demonstrates a self-made inner world fiercely independent from Victorian sentiment and acceptable femininity. Legendary scenes from her life, like her calmly cauterising a dog bite with a hot iron, make her seem remote, but stepping into the windowless kitchen, you get a sense of her there, kneading bread, quietly plotting her next adventure in Gondal.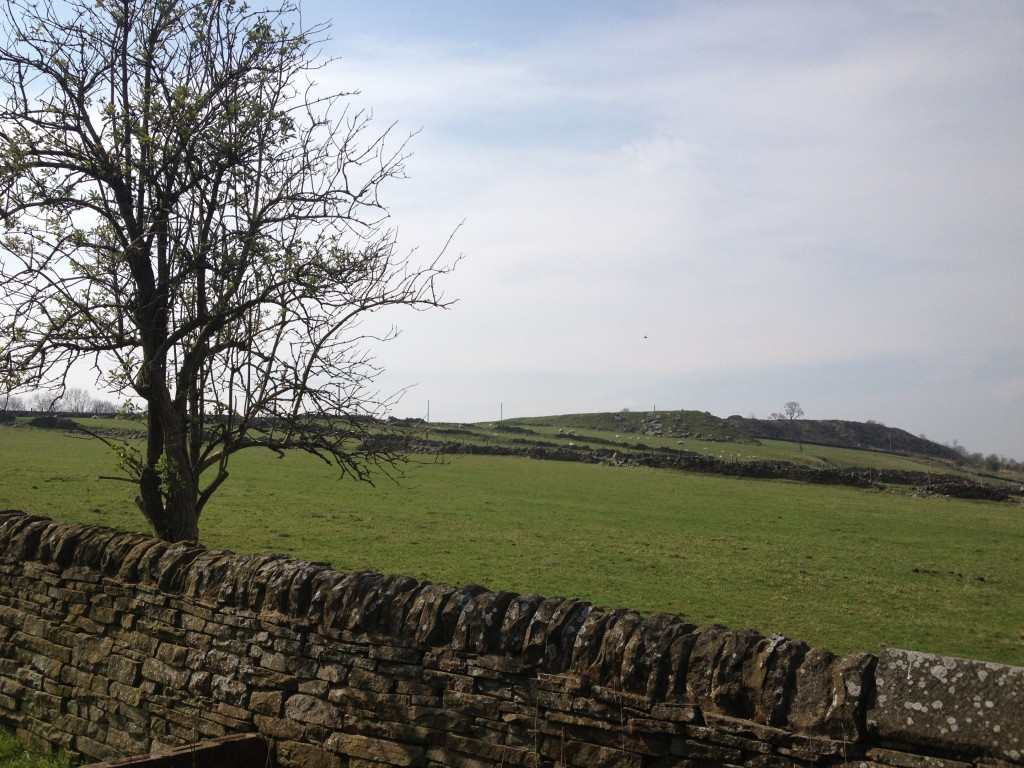 When Charlotte was 20, she wrote to Robert Southey, Poet Laureate, for career advice. She received one of the blandest misogynist responses on record: 'Literature cannot be the business of a woman's life; and it ought not to be […] Farewell Madam!'
Today, on her 198th birthday, when people from all over the world queue to see her writing desk, Charlotte's reply reads beautifully deadpan:
'In the evenings, I confess, I do think, but I never trouble any one else with my thoughts.'