I always thought I had no crafting talents. Friendship bracelets, daisy chains, iced cupcakes – all a total loss. Turns out, I'm alright at taxidermy.
As a child, I was hugely upset by stuffed animals. I seem to remember it stemming from the conviction that a squirrel would appreciate a proper Christian burial. As I got older, however, seeing the anthropomorphic work of Walter Potter and taking an interest in human mortuary customs and anatomy as a science, I began to develop a fascination. Plus, an exceptionally large pigeon once dropped dead out of a tree and into my garden, and as I shooed the dog away I found myself thinking, "I should really do something with this…"
So we booked our places at one of The Last Tuesday Society's anthropomorphic taxidermy classes. If you're at all Fortean in nature, you must get down to Hackney and see this place. I felt like I'd found my tribe.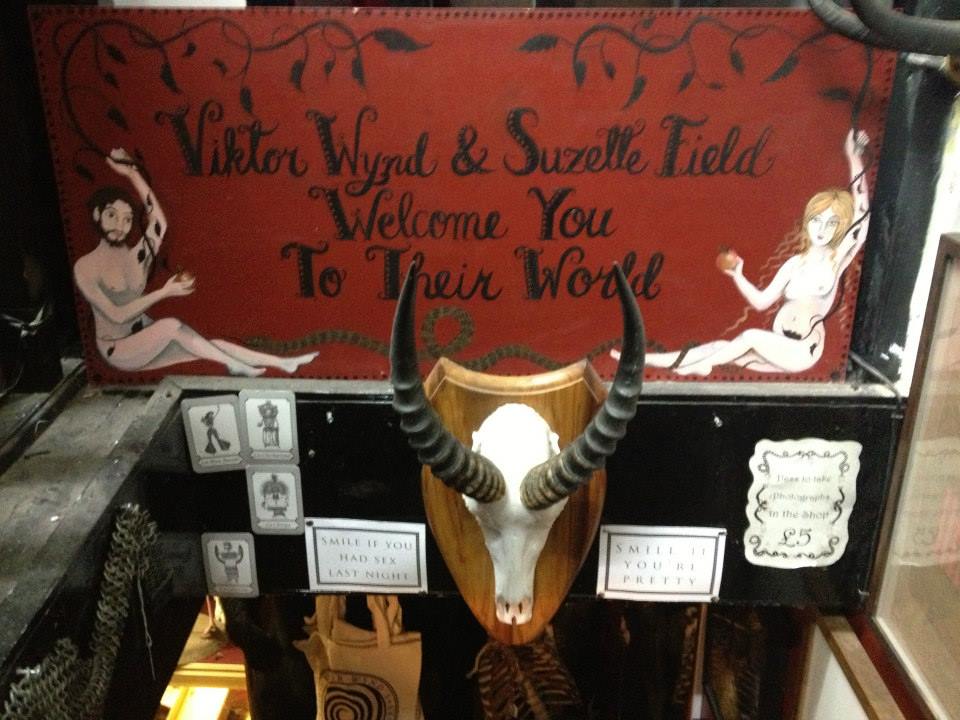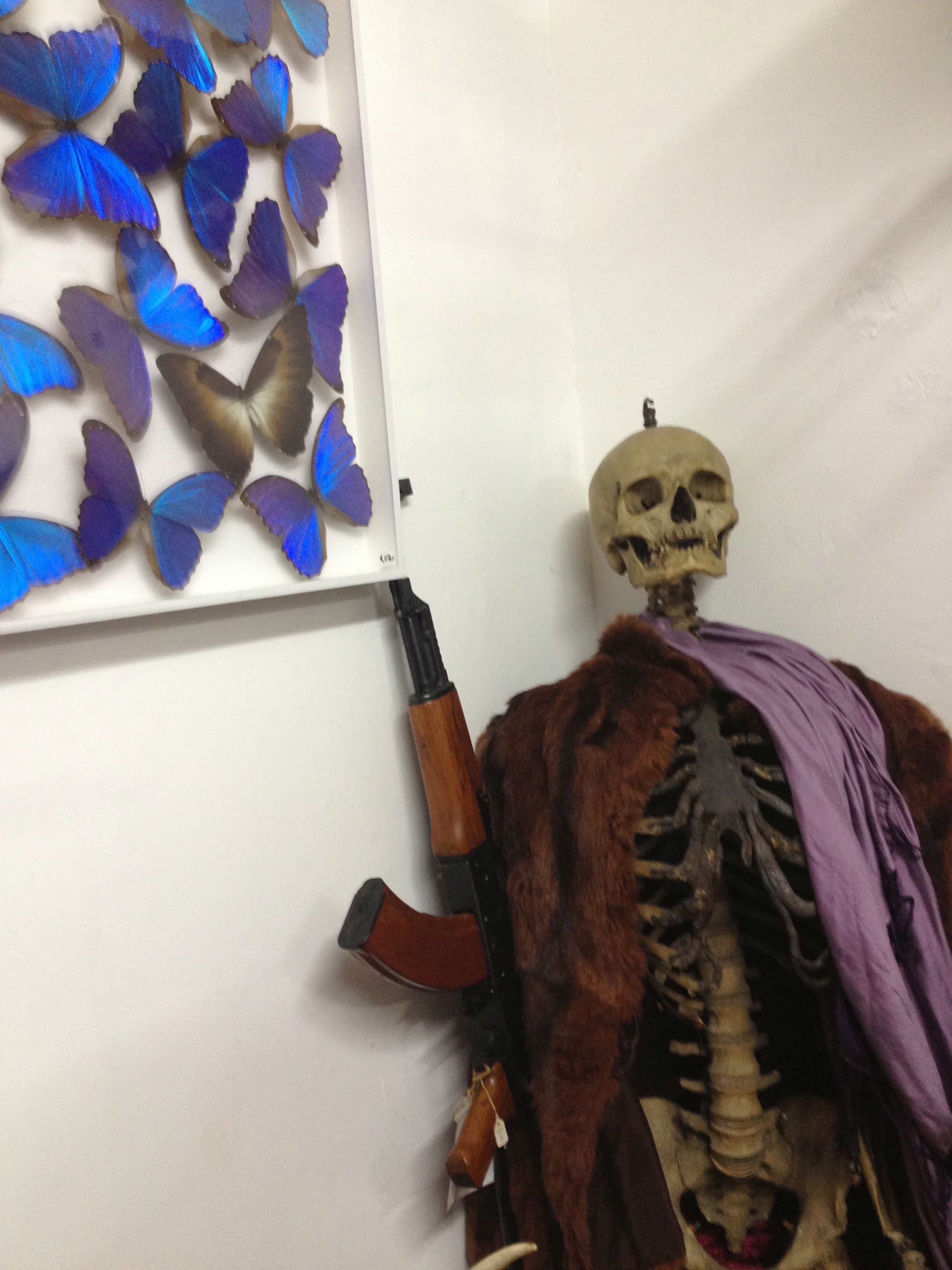 It probably helped that I'd never had a pet hamster.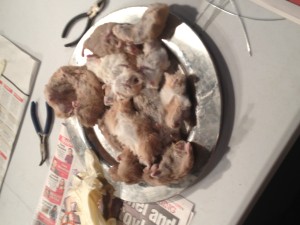 All our hamsters were the unsold snake food variety, destined to otherwise go in the bin. It's important to most modern taxidermists that their animals are not killed especially for stuffing, and instead rely on roadkill, stillborns, and the like. There are surprisingly numerous vegetarian taxidermists, our instructor Michelle included. The omnivorous variety often consume the more edible animals, and Michelle feeds her leftover meat to her pet axolotl.
I'll admit, I felt some trepidation as I wielded the scalpel for the first time. It didn't help that my instrument was blunt, so, when given a sharper blade, I punctured the inner cavity and learnt a sudden exciting lesson about intestines.
If, unlike me, you're a natural skinner of rodents, you should never see the inner cavity. There's very little risk of flying gore. You more or less de-glove the hamster, taking care around the eyes, clip the feet, clean the skin, pop a cotton wool mould inside, and sew it up. Ours took about five hours while the room gradually began to smell like an upmarket charcuterie.
It will sound strange to anyone naturally repulsed by taxidermy, but being so hands on with a dead creature actually increases your feelings of respect. You get a fantastic sense of the wonder of anatomy; milky little hamster ribs perfectly encased in tight, pink flesh. And then you get to put a hat on it!
My effort: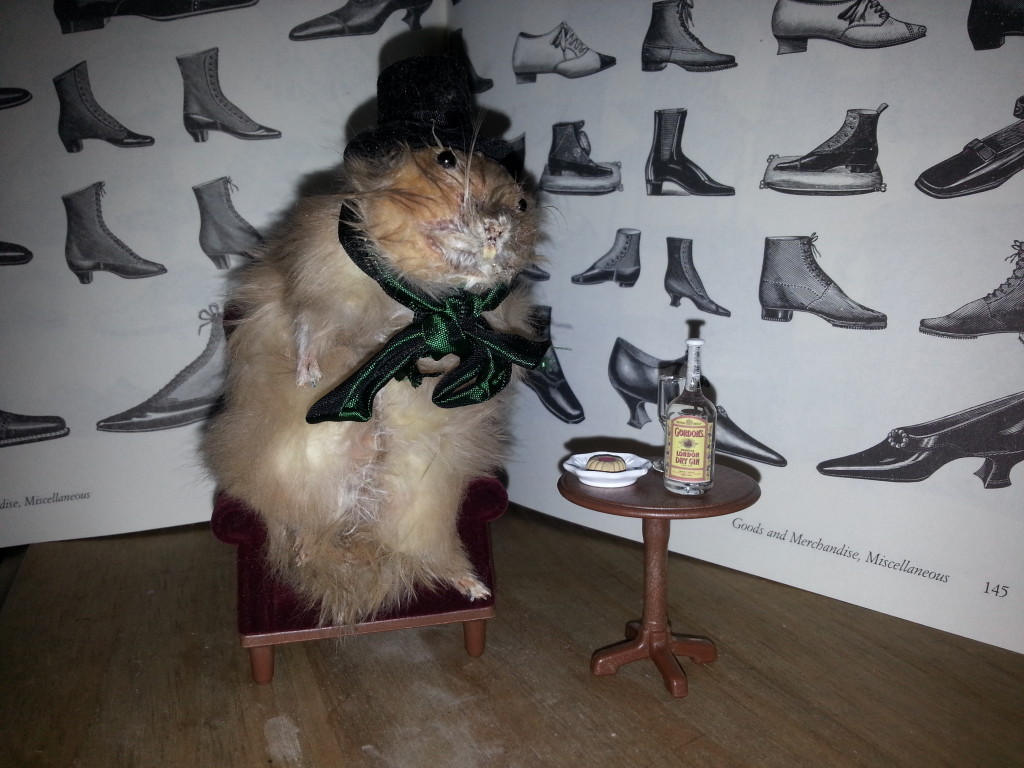 Burlington Bertie, he'll rise at ten-thirty, and saunter along like a toff
He walks down the Strand with his gloves on his hands
And saunters back down with 'em off.
And Gabriel's: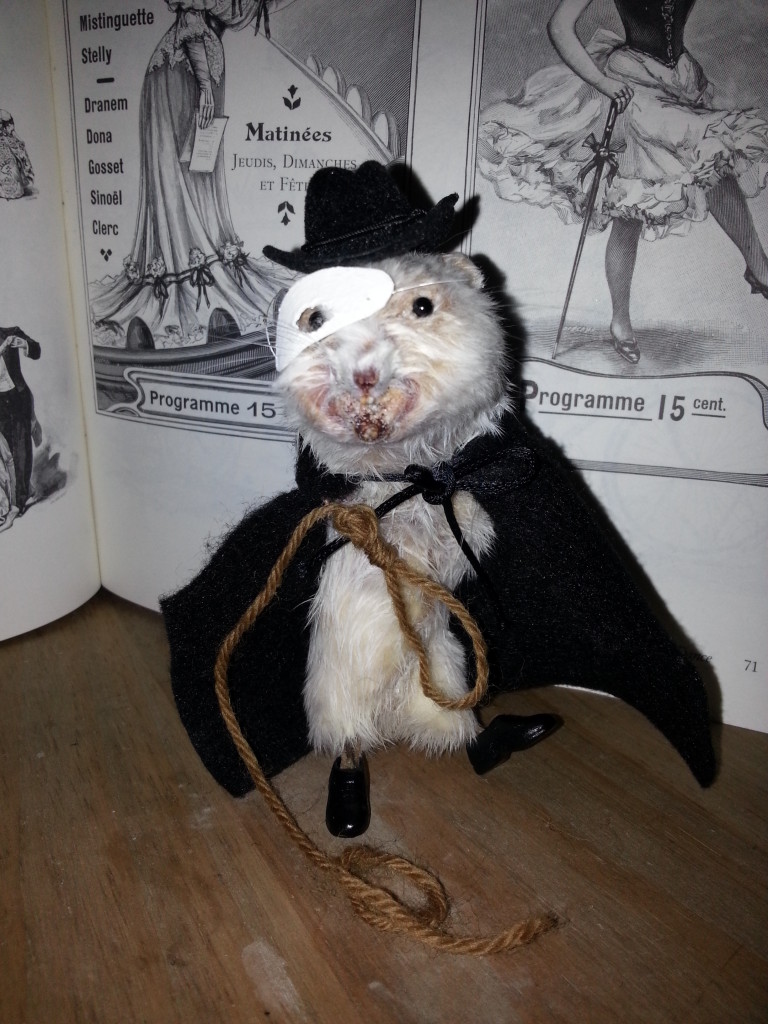 He's here! The hamster of the opera.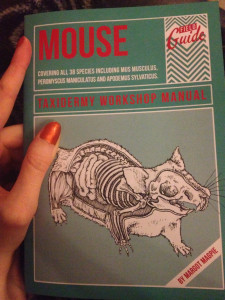 I think I was always destined to become that odd woman with a bin bag, scouring roadsides. At least now I'll have a purpose.
For more anthropomorphic taxidermy, see Margot Magpie's Of Corpse Taxidermy (or indeed her Taxidermy Workshop Manual, which we bought for future adventures), and Amanda's Autopsies. For some crappy taxidermy, head to…Crappy Taxidermy.