We're in The Dickens Tavern in Paddington with a pre-theatre gin. A gaggle of men in Hawaiian shirts pile in and start raising a ruckus, thumping on tables and hooting as the stragglers struggle to drain their beers.
"We're doing the great Circle Line pub crawl. One drink at every station. What are you guys doing later?"
Er…

Contains flashing images.
It's difficult to describe the Punchdrunk experience to a sober person, let alone someone six drinks into the great Circle Line pub crawl.
Take one enormous warehouse, dozens of frighteningly intricate sets, and a cast somewhere between Cirque du Soleil and Mulholland Drive. Add darkness, masks, the scent of a bordello dressing room after the ritual murder of an old roué, and you have something approaching the peculiar menacing dream-state Punchdrunk manage to conjure up in the centre of London.
We'd been to The Masque of The Red Death – Punchdrunk's Poe endeavour – a few years ago, and haven't stopped talking about it since. So when we heard the company were doing a paranoid Hollywood themed production at an undisclosed location, we snatched up tickets.
Inside The Halloween Hoedown
Ejected from a silver bullet elevator in our carnival masks, we lost our friends in the darkness of a dusty trailer park where a chapel offered devotions at a dripping bathtub altar. Then things got weird.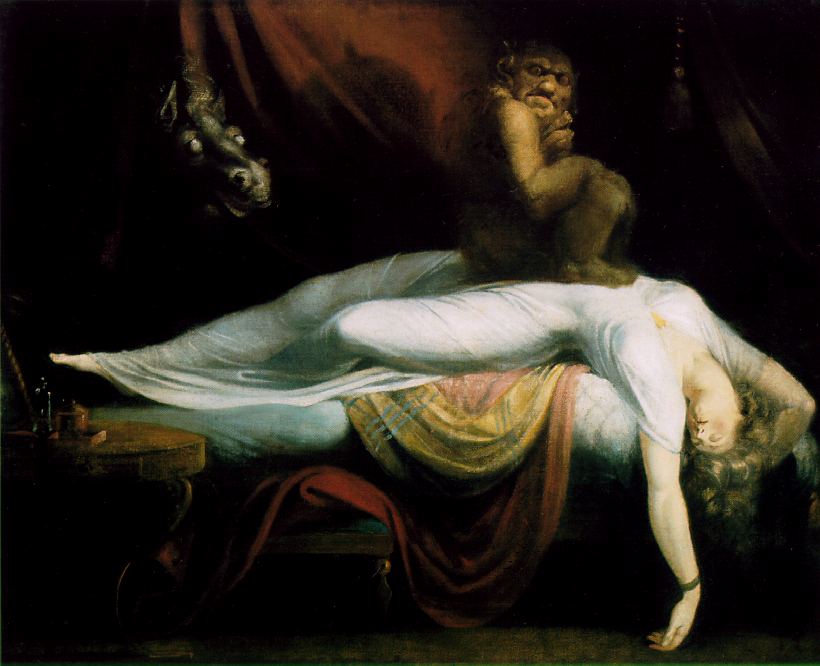 We peered inside rotting trailers festooned with fairy lights, witnessed stabbings, barroom brawls, the dustbowl search for work in a town with nothing to offer. Voodoo veves scrawled on napkins in an empty diner. Straw-stuffed mourners at a scarecrow funeral. Fuseli's The Nightmare on abandoned motel walls. The Blue Velvet sinister Americana of floral perfume and burned typewriters. Twelve cabins, twelve vacancies.
Other rooms were bafflingly ambitious – sand dunes studded with bottlecaps and what looked like someone's discarded knickers. An arid forest where men sparred up trees in their stained vests and braces.

Punchdrunk create an unnerving reality. Add to that the audience's enforced silence and covered faces, and the normal codes of interaction are quickly broken down.
I had an encounter with a security guard taking a bribe from a harried man in diamond earrings. I followed the guard back to his office and spent a long moment alone with him, watching over his shoulder as he sketched a graveyard. "Alright, how long can you pretend I'm not here?" I thought, and after a while his body language had me convinced he hadn't noticed I was inches from his head. Turns out he remembered me – during the finale, he grabbed me by the waist and whisked me off down some stairs.
No Two Experiences The Same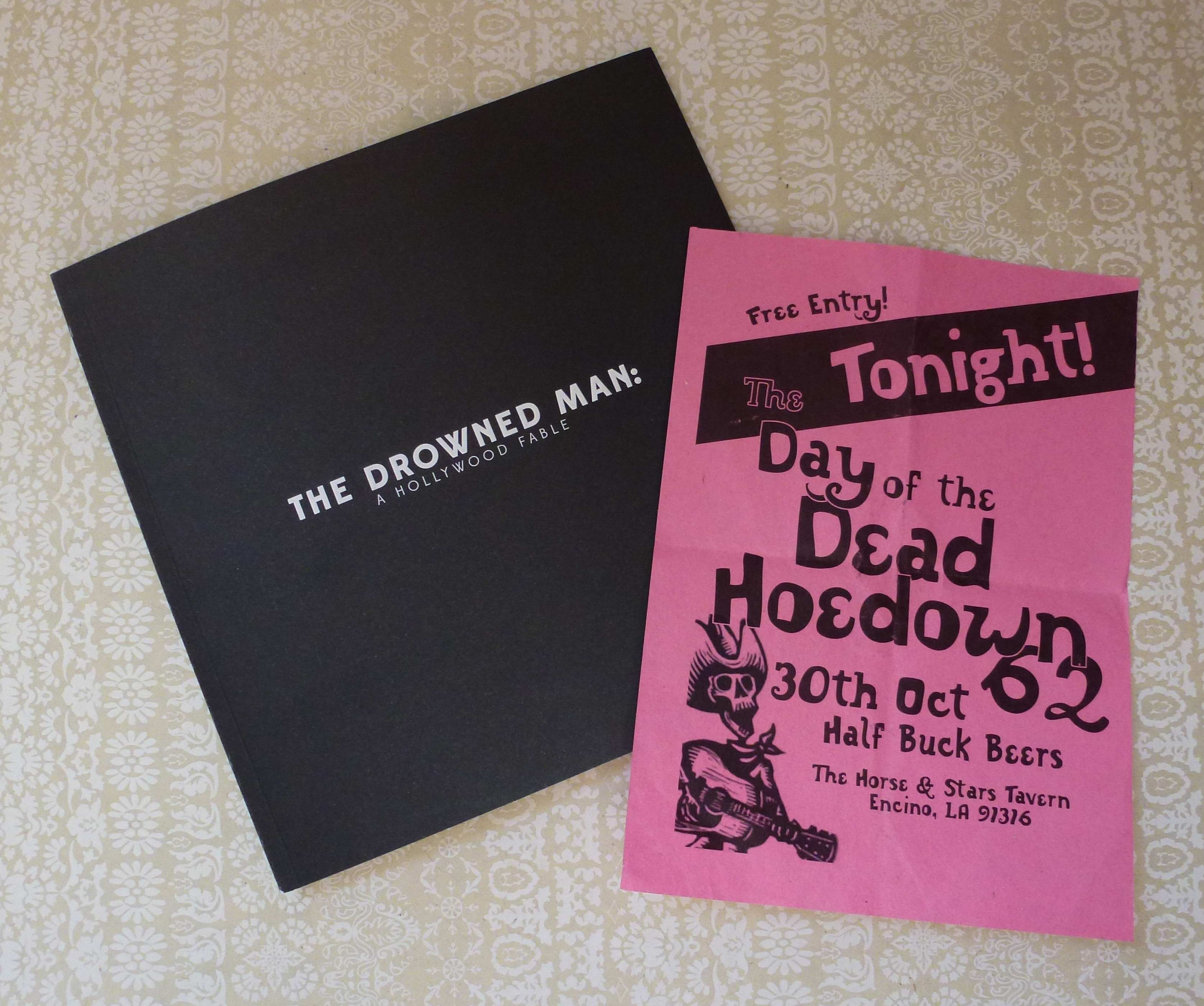 Sweating and dusty, we staggered outside into the rain.
"Did you see -?"
"How did they -?"
Towards the end, I'd been alone for quite some time, sitting on a front porch swing until a naked man came streaking past me. I chased him to his trailer where he frantically dressed in front of several other budding voyeurs, and went flying off again, trailing dust. Somehow, I ended up kneeling on a dancehall floor for the finale. I still don't know how.
To understand the genius of Punchdrunk, just go. I won't give narrative spoilers, but The Drowned Man blurs the line between cinema fantasy and dustbowl reality so seamlessly, you'll believe you've just been to darkest LA. The production will thrill most people, especially anyone into that studio-era paranoia. The Masque of The Red Death will always be my favourite, though. Good old Edgar.

The Drowned Man continues until the end of December. Word of warning: It was demandingly hot. About an hour in, I had to lie down on one of the beds and nearly killed some poor woman by abruptly sitting up when she thought she was alone. Wear cool clothes and be well-hydrated before you go in.