Victorian medical photography often crosses the border into art. There's a soft, fetishistic quality to even the most gruesome of images.
There's something about spines in particular that catches my attention. Whether it's the fact that I narrowly dodged the genetic scoliosis bullet, or that spines are anchored to our language of courage and stability, Lewis A. Sayre's 1877 publication, Spinal Disease and Spinal Curvature (which you can download free at archive.org) stands out in terms of beauty and weirdness.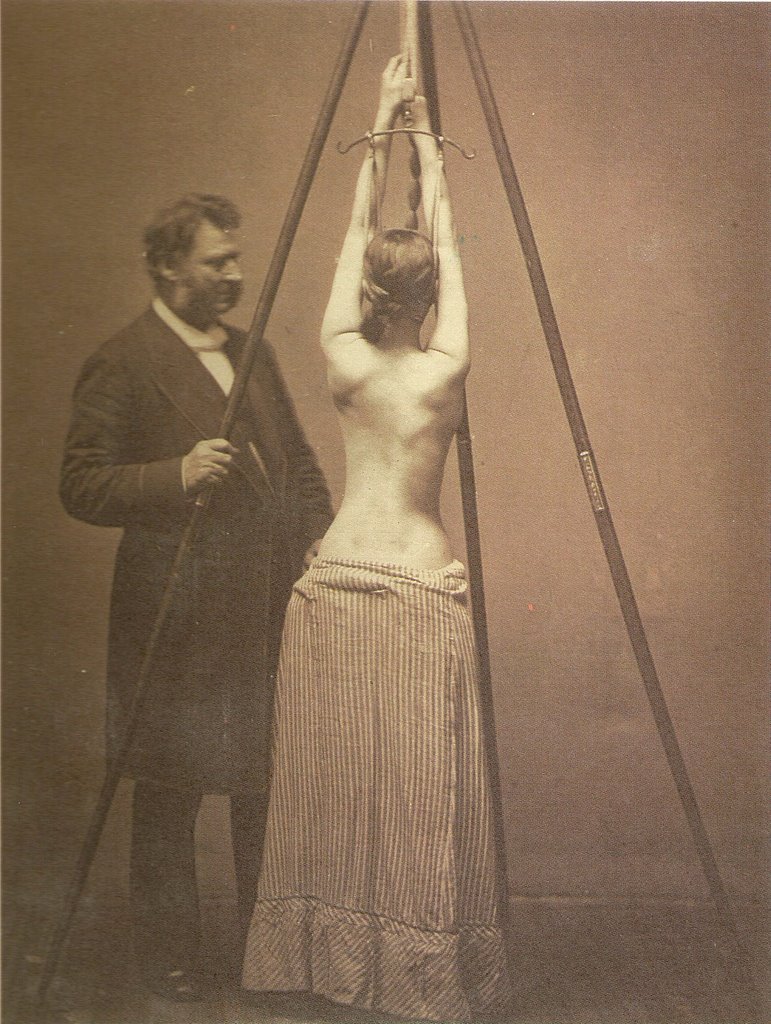 Sayre – shown above – recommended patients with spinal curvatures suspend themselves twice daily on a contraption resembling a tripod for flogging errant soldiers. The result were these strange photographs, with Sayre and his aides standing by like attendants to martyred saints.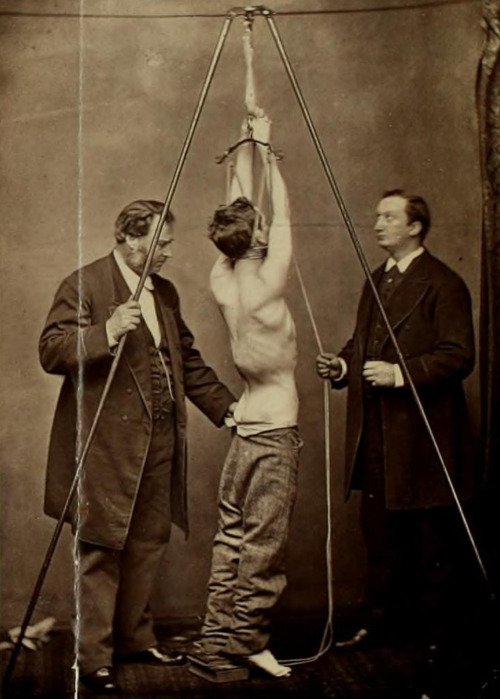 Many of Dr Sayre's patients are described as working class labourers, 'stout' and 'surprisingly' healthy, including children whose parents attributed their deformities to heavy manual work; lugging pails of coal, bad school conditions, and the repeated trope of the severe fall in infancy.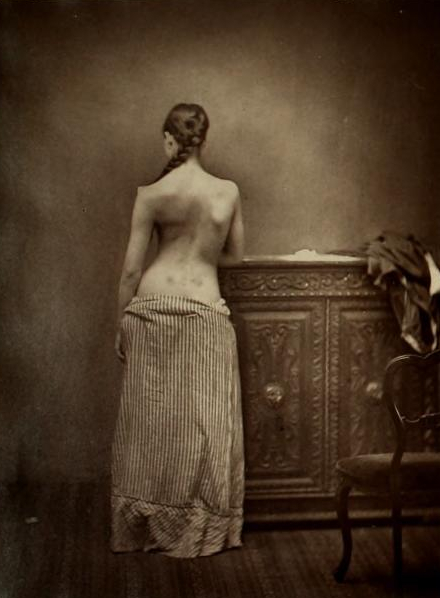 After treatment, they are nearly all reported to be interacting with nature, paddling 'stockings off' in seaside rockpools, feeling 'no fatigue' on long country walks and rounds of croquet, as if transported from their working class lives into a J. M. Barrie fantasy. These images are the purgatory between those two stages.