Ruskin, there, being a bit over-the-top.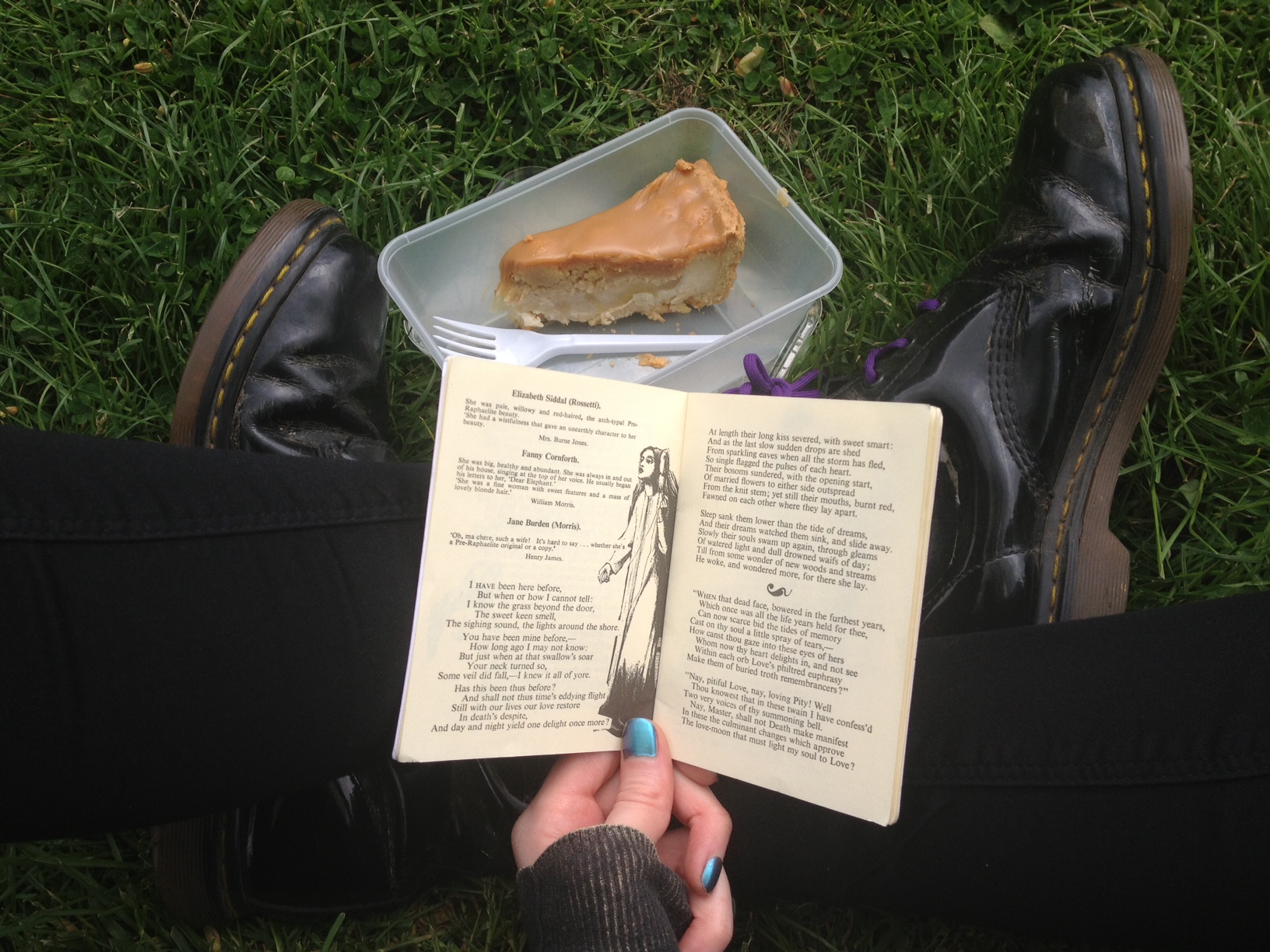 As it's Mr Rossetti's 185th birthday, I celebrated with poems and pie in the park. It's what the tormented old rhinoceros would have wanted.
So, news. It's been a productive spring. After being longlisted for the Pageturner Prize, I sent my novel to The Literary Consultancy, who I can't recommend highly enough. If you're lost in your one-hundred-thousand-word forest, unable to find your way home, an honest critique, plus no-nonsense business advice, is invaluable. Having slogged through the rewrites and given it a good trimming, I'm about to pass it on to some friends to read. It's a vertiginous feeling, but I remain optimistic.
In other writing news, I'm in the next edition of The Pre-Raphaelite Society Review, talking about A Pre-Raphaelite Journey: The Art of Eleanor Fortescue-Brickdale. If you've ever wondered what a Pre-Raphaelite tackling early 20th century airborne warfare looks like, Eleanor's your woman.
Happy birthday, DGR. Pie?